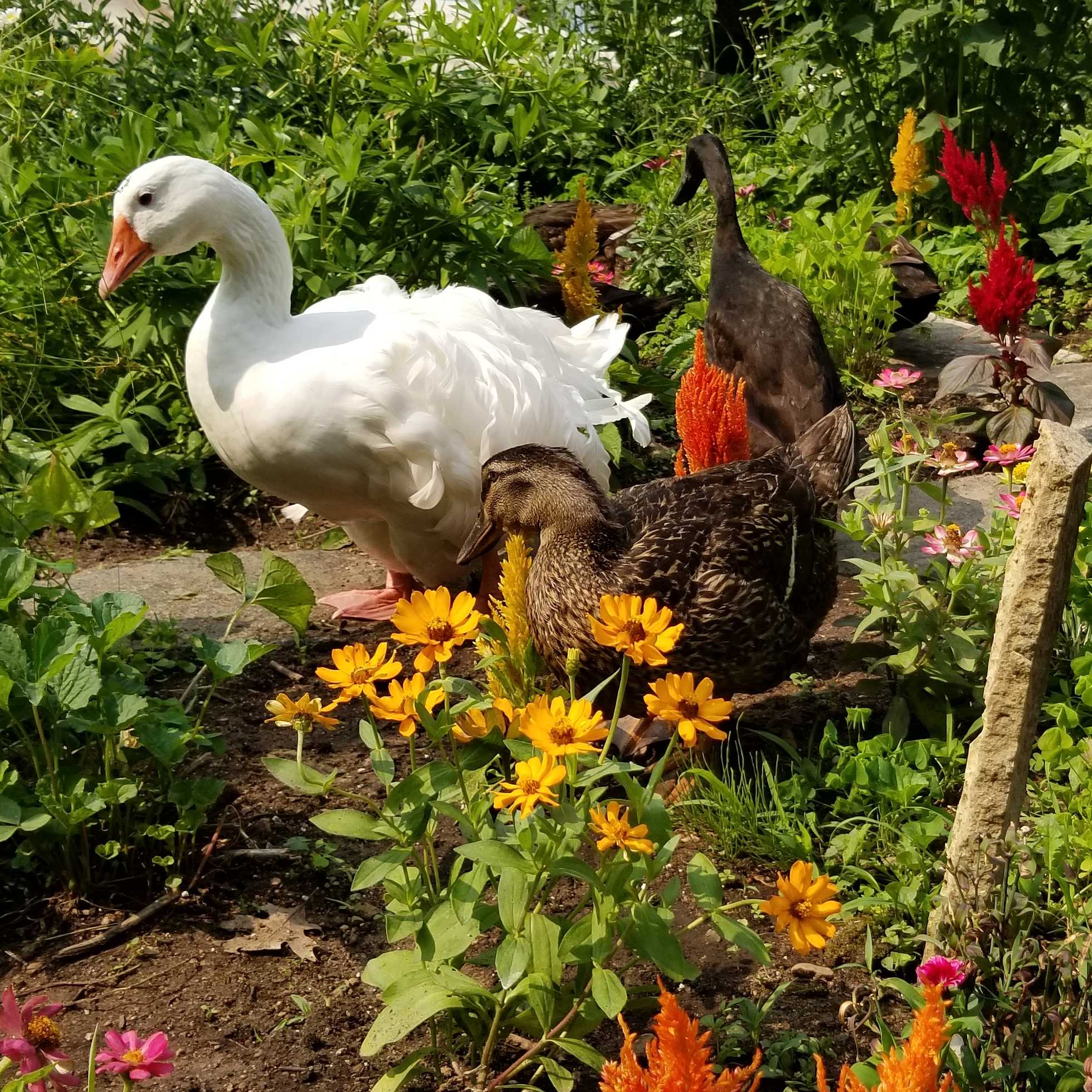 Duck, Duck, Goose Farm
Address: Tramore Rd RR 1 Golden Lake, ON, K0J1X0
Email Address: nishnabe7@gmail.com
Phone: 705-930-3505
About Us
Duck Duck Goose is a small farm on the Bonnechere River perfect for raising our ducks. They are never used or sold for meat but live a happy free range life and produce lots of eggs from March - September.

We also make our organic Kombucha on site and sell only bottles that are fresh and have been brewed within days of sale, thus making for the best quality, flavor and fizz. Creative Kombucha has been selling in the Ottawa Velley since 2017 and is always 'getting creative' with new and exciting flavors.

We also prepare and sell fresh soups, salads and some sweet treats.
Practices
Our farm practices with ducks are 100% free range. They have a safe coop they go into every night and we open the door for them to begin their day early in the morning. Most times they are foraging in the river and on the property. We supplement their forage with standard duck & goose feed & organic cracked corn in the winter.