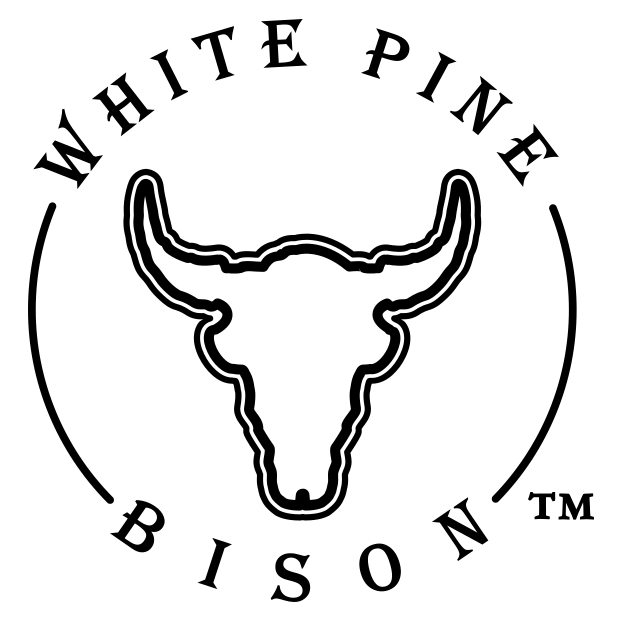 White Pine Bison
Contact: Derek Weidhaas
Address: 89 Hila Rd RR#2 Pembroke, ON, K8A 6W3
Phone: 613-582-7389
About Us
White Pine Bison is a veteran-owned bison farm located in the heart of the Ottawa Valley, within the Whitewater Region. We offer all-natural, certified 100% grass-fed bison meats, authentic ornamental bones, and merchandise.
Practices
We use all-natural farming practices from pasture to plate. Our bison are pasture-raised in the summer months and given only the best hay in the winter months. We strive to ensure their surroundings are peaceful and quiet. They are 100% grass-fed and require no "finishing". Our herd is small and growing. Although we aren't ready to slaughter from our own herd yet, we saw the devastating impact this worldwide pandemic had on the food supply within the Ottawa Valley. In May of 2020, we decided to further our partnership with Bison du Nord in Earlton, Ontario to provide our local community with all-natural bison meat products. Bison du Nord is proudly Certified 100% Grass-Fed and Animal Welfare Approved by A Greener World (AGW). We strive to receive these same certifications for our own herd.

Certified 100% Grass-Fed by A Greener World
Animal Welfare Approved by A Greener World
No antibiotics
No hormones
No finishing

Friendly Notice: These wonderful products have been produced outside our normal catchment area, as they fill a product gap that local producers are unable to fill.