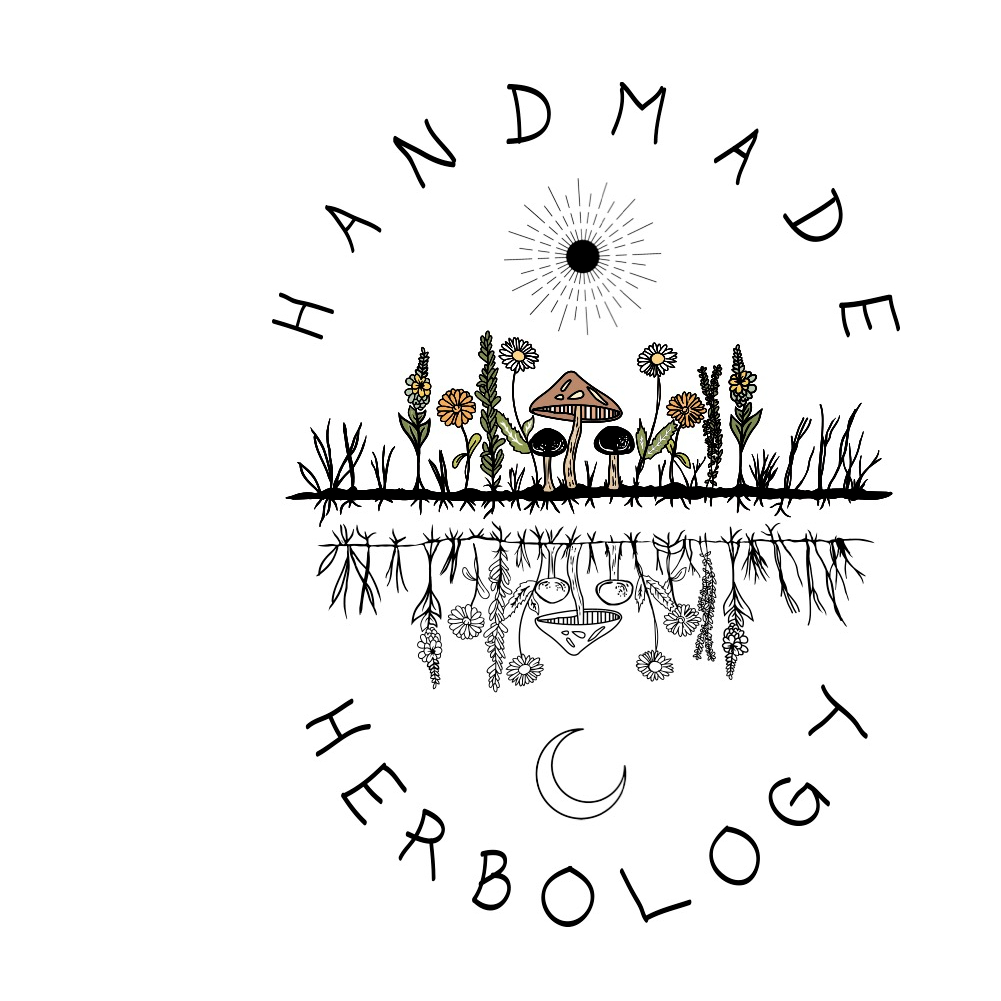 Handmade Herbology & Of the Earth Soap Works
City: Killaloe, ,
About Us
Handmade Herbology & Of The Earth Soap Works both embrace an eco-friendly model to work with the land to reflect how we are all interconnected. We are currently in a state of transition, and will soon be developing gardens to grow our own ingredients. We wildcraft many of the botanicals that end up in our products, and take pride in our approach to reciprocity and sustainability. We use only high quality organic ingredients when purchased, and love passing on this quality to our customers.

Our soaps are coloured with natural clays or plant powders (never dyes, micas, oxides, or any other ingredient that is chemically extracted.)
They are firm bars that are long lasting and will not "melt or disintegrate" in your soap dish.
Practices
Our tallow comes from Arc Acres Beef Farm in Manotick Station. Amber is a very good friend of ours and her farming practices are in alignment with our values. Her herd is grass fed and grass finished and free of allopathic medication of any kind. We chose tallow as our main ingredient as it has many incredible nourishing and protective properties for the skin. It is rich in vitamins and nutrients including Vitamin A, E, D, K & B12. It is naturally antimicrobial, antibacterial & anti-inflammatory. It is very similar to the composition of our skin, and has helped people with sensitive skin, eczema and acne to name a few. It also supports regenerative, sustainable agriculture, which in our view is the best way to support a healthy and thriving ecosystem and the environment as a whole.

We use glass or paper packaging to reduce the amount of plastic that enters the environment. Or go the extra mile to provide compostable alternatives.

Every batch for each product is a little bit different, but each one made with love and intention following the same principles of sustainability, care and balance.

We truly appreciate your support. Thank you for checking us out.