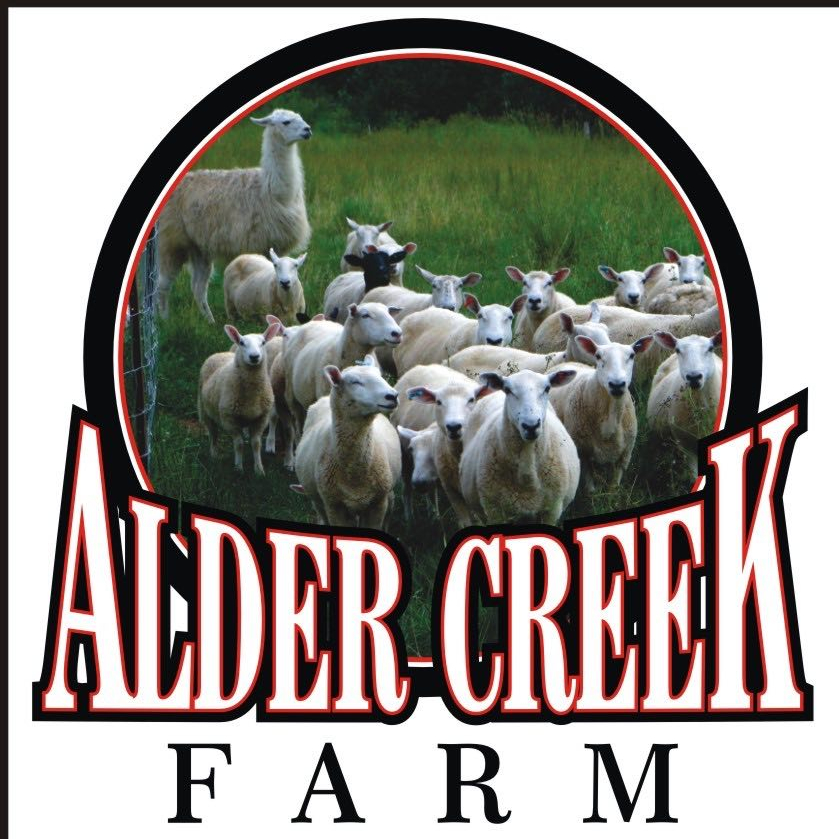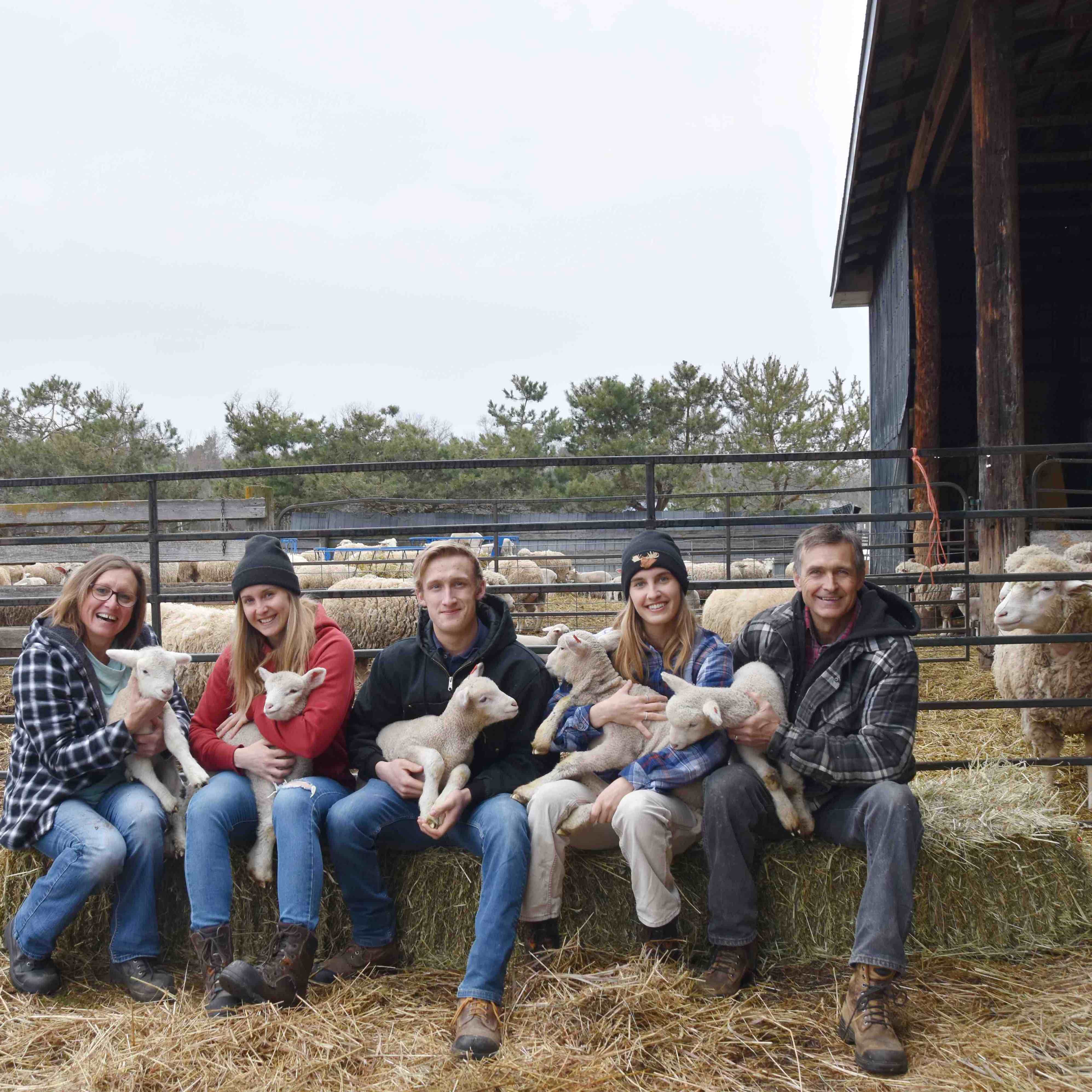 Alder Creek Farm
Contact: Gary Schmidt and Kim Groskleg
Address: 620 Roesler Rd Golden Lake, ON, K0J 1X0
Phone: 613-717-3795
About Us
Alder Creek Farm has been in our family for 5 generations now.  Today, we operate a flock of 70 ewes mostly comprised of sheep that have been born and raised on the property.  The farm is approximately 80 hectares in size – some wood lot and the rest tillable fields and/or pasture.   Sheep are very unique in that they require guardians and shepherds to ensure their safety.  The flock is trained to stay in the barnyard at night and during the day, we have a guardian llama (Gus) that keeps a watchful eye.

We are very proud to have been involved in past years with the Renfrew County 4H Sheep association helping to introduce several children to the world of sheep and raising several champion show animals.

Stop by and see us some time.  We will be glad to give you a tour!

Practices
On our farm, we like to keep it simple.  We believe in animals grazing freely and raising their young. Our sheep are fed grass through natural grazing and pasture rotation methods.  We make our own hay and silage which is a combination of red clover, orchard grass and timothy.  The flock provides the natural fertilizer! During the winter months and pre and post lambing time, the ewes require a more nutrient rich diet. We supplement with whole corn and grains to ensure healthy moms and babies!