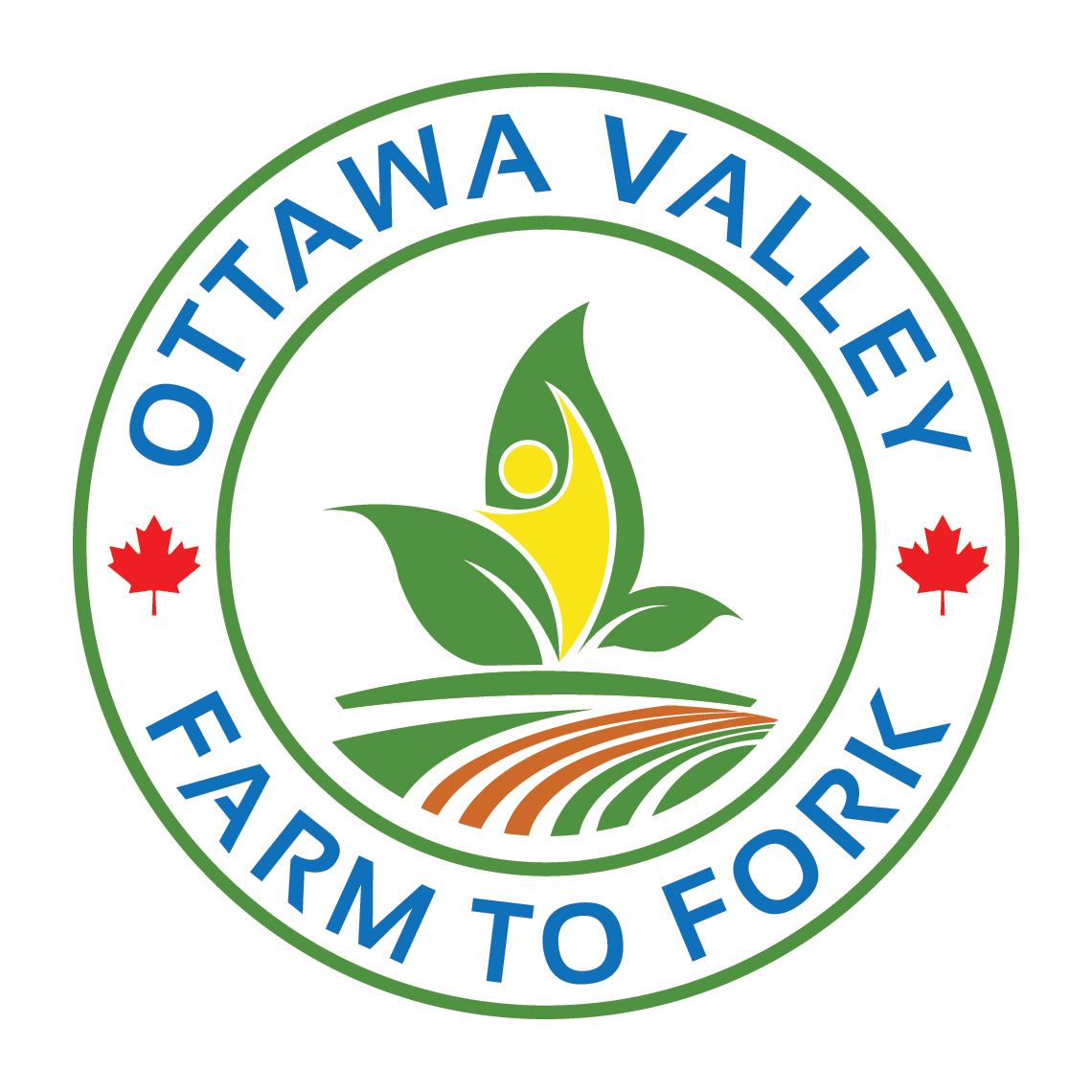 Ottawa Valley Farm to Fork
Contact: Marshall and Kathleen
Address: 1320 Scotch Bush Road Douglas, ON, K0J 1S0
Phone: 613-602-5253
About Us
A forest ecologist and a nutritionist got married and started an organic, environmentally friendly farm. Collectively, we bring to our farm a broad base of academic backgrounds and real-life expertise. Marshall has 30 years of professional consulting in landscape restoration and forest management. Kathleen, a nutritionist for 30 plus years, has worked across Canada sharing nutrition advice and coordinating research.

We are among the few farms that create gourmet foods from what we grow. By turning our grass-fed beef into sausage rolls and burgers and our organic potatoes into pierogi, we generate more value from a small area of land.

We lovingly raise Scottish Highlands Cattle, Dairy Goats and Free-Range Chickens. Our livestock graze on lush, nutrient-rich grass pastures, resulting in meat that is not only healthier but also offers a distinct and rich flavor profile. We prioritize animal welfare and sustainable farming practices. Our livestock are raised without the use of hormones or antibiotics, ensuring a pure and natural product that you can feel good about consuming.

We grow organic, heritage varieties of vegetables and fruits.

We follow regenerative farming practices. Soil & water is treated with respect and production methods are sustainable and robust against drought. We do not apply poisons to our crops.


We are so happy to be able to share with you these carefully, crafted products made from our grass-fed beef and organic vegetables.
Practices
Rotational grazing, closed beef herd, no pesticides, no hormones, grass-fed beef only, certified organic mineral supplements for cattle.
Homestead Organics Certified organic feeds used for poultry & Turkey.
Produce is grown by sound management of soils, organic compost, hand weeding, mechanical weeding, mulching, crop rotation, rainwater irrigation & use of cover crops.